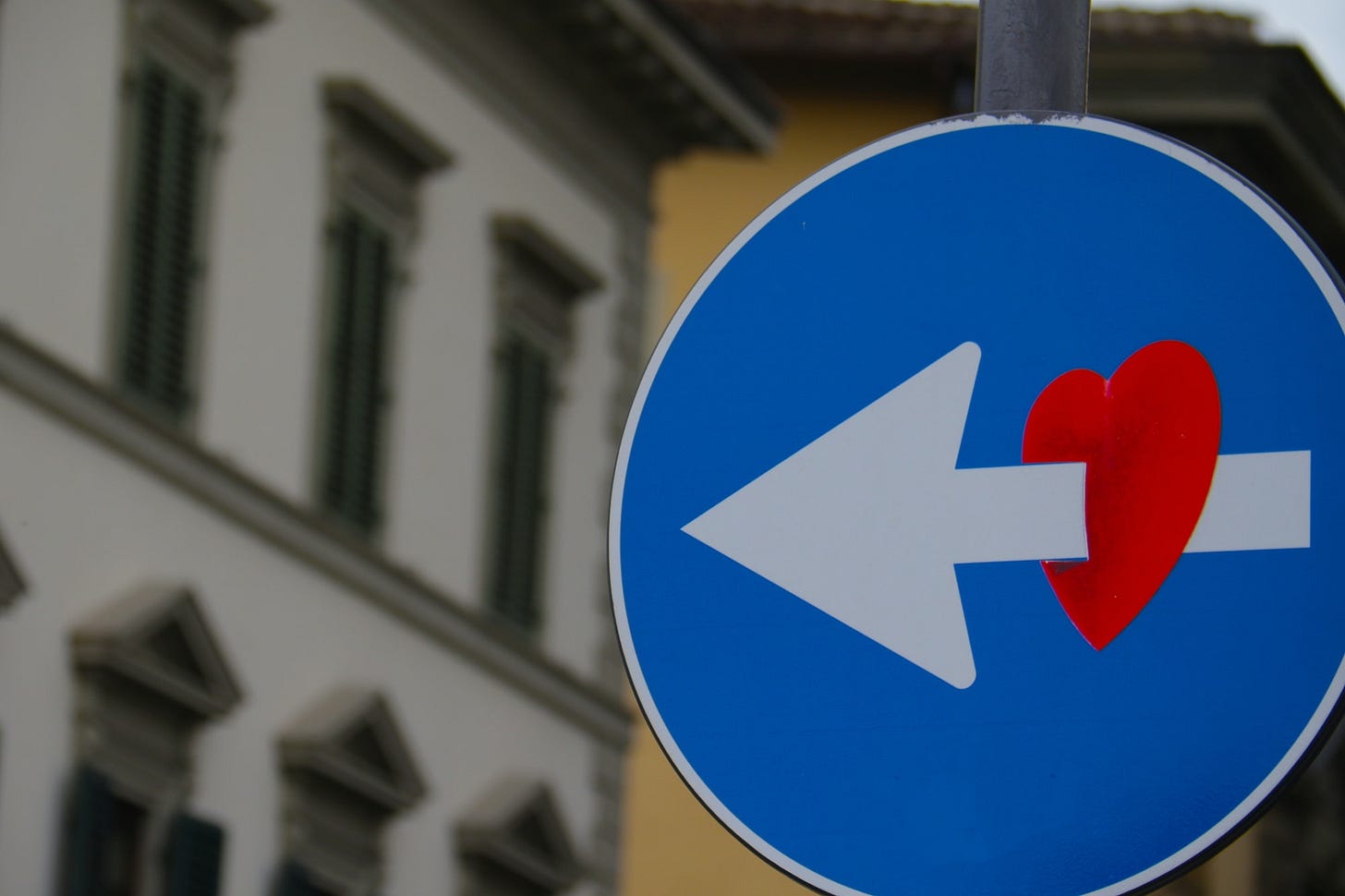 Jesus doesn't make it easy for us.
He tells us, if we're not offended, we may not be paying attention.
If we're not offended by the mistreatment, if we are not offended by the dehumanization, if we are not offended by the violation of our covenant with God to maintain justice and do what is right, we may not be paying attention.
This is the backdrop behind what Jesus says in his first words of today's Gospel:
"It is not what goes into the mouth that defiles, but it is what comes out of the mouth that defiles."
Just open up your Bible to the first 9 verses of Matthew Chapter 15, the dialogue which precedes today's reading, to see just how fed up Jesus is with the hypocrisy of those who quibble over religious custom while, at the same time, tolerating injustice.
"This people honors me with their lips," quoting Isaiah,
"But their hearts are far from me."
Jesus has had it with the performative purity of the comfortably religious, whose privileged place in the social order leads them to believe that they are on God's good side and that the outcasts of society who follow Jesus are not. Jesus is done with the arguments about minor infractions of religious custom with folks who continually dishonor the dignity of other human beings; or those who tolerate that happening.
That is defilement, Jesus tells us. That is corruption.
The corruption Jesus is calling out today is the corruption of the heart.
He is calling out the corruption of the heart of the very people who believe that they are on the right side of God's law.
If your heart has been corrupted, Jesus teaches, then it doesn't matter how law abiding you think you are, 'cause you've have already fallen short of God's dream of a kingdom of love.
I don't know about you, but this call out feels personal, and maybe even a little political. With Jesus, it's hard to tell the difference.
With Jesus – the Jesus we see in Scripture – the personal is political.
Or in other words, if our heart houses something other than love for everything – for everyone – that God has love for, then our relationship to society is broken.
We see how this plays out in the second part of today's Gospel, which on first listen may seem quite disconnected from the first. But it's not.
Scene 1, Jesus is teaching about the corruption of the heart.
Scene 2, Jesus acts out the lesson. He shows us what the actions that come from a corrupted heart look like in the real world.
Jesus is on the border.
A Canaanite woman, a person who is not a part of the religious and social group to which Jesus belongs, approaches him in dire need.
And Jesus does something that doesn't appear compassionate at all. He completely ignores her cry for help. Her daughter is afflicted, but he says nothing.
Then his disciples, in their own lack of compassion, appeal to have here silenced. She keeps yelling, this woman, can you please send her away.
Then, to show us how the actions of a corrupted heart can take the shape of religious exclusion, Jesus says, "She's not really my problem. I take care of my own."
But she did not let up. She continued to plead her case.
Lord, help me. Look at me. See me. Recognize my need. Accept me as a full person. Honor my dignity.
And Jesus calls her a dog.
"It is not fair to take the children's food and throw it to the dogs."
Can you imagine how dehumanizing it is to be called an animal?
If you're not offended, you may not be paying attention.
In this moment, Jesus shows us the worst of what can happen when people believe that those who are a part of their group – their gender group, their cultural group, their racial group, their national group – are fully human, while those outside the borders of those groups, are not.
Jesus could not have provided a better teaching on exclusion and discrimination in the name of God than by acting it out as he did in this moment.
But the Canaanite woman provides the real lesson here, when she says to Jesus:
"Yes, Lord, but even the dogs eat the crumbs that fall from their master's table."
Or in other words, the abundance of God is greater than the unkind actions of a corrupt heart. And what does Jesus say in response?
"Great is your faith."
The gift of healing was given to this woman who insisted that her dignity be recognized because it is recognized by God.
Jesus doesn't make it easy for us.
There is a comfort that comes from fortifying the walls between us and those who we think are not us.
But Jesus has been making his followers uncomfortable since day 1. It's kind of his thing.
God calls us to ask,
What is the state of our heart?
Has is been corrupted by the forces in this world who advocate not for love, but for exclusion? Does our heart need to be filled again with God's abundant love; a love that gathers up the outcast, that cares for the disregarded, that rescues the deported and frees the prisoner?
Behind the offensiveness of Jesus is a call to conversion; and by conversion, I mean: a change of heart.
So, if you find yourself offended by this challenge from Jesus to love outside of your own borders, you're not alone.
And, you're probably paying attention.
Amen.
Photo by Nick Fewings on Unsplash